Landscape photography isn't always simply about showing pretty places. Sometimes it can be used to portray a message.  Some of the most important and celebrated landscape photographers have been motivated by an appreciation of the beauty of the natural environment and a desire to see it preserved. When taking photos for my project for my previous course, I became aware of the impact of rising tourism in Iceland, and I used some of my images to try and raise awareness in a book called Bucket List. It would be good to do more of this type of work.
Edward Burtynsky  (1955-) is a Canadian photographer and artist known for his large format photographs of industrial landscapes. Burtynsky's most famous photographs are sweeping views of landscapes altered by industry, such as oil, mines and quarries. The grand, awe-inspiring beauty of his images is often in tension with the compromised environments they depict. He has made several excursions to China to photograph that country's industrial emergence, and construction of one of the world's largest engineering projects, the Three Gorges Dam. Burtynsky often positions himself at high-vantage points over the landscape using elevated platforms, the natural topography, and more currently helicopters and fixed-wing aircraft. (Reference: https://en.wikipedia.org/wiki/Edward_Burtynsky)
Burtynsky's website states: 'Nature transformed through industry is a predominant theme in my work. I set course to intersect with a contemporary view of the great ages of man; from stone, to minerals, oil, transportation, silicon, and so on. To make these ideas visible I search for subjects that are rich in detail and scale yet open in their meaning. Recycling yards, mine tailings, quarries and refineries are all places that are outside of our normal experience, yet we partake of their output on a daily basis. These images are meant as metaphors to the dilemma of our modern existence; they search for a dialogue between attraction and repulsion, seduction and fear. We are drawn by desire – a chance at good living, yet we are consciously or unconsciously aware that the world is suffering for our success. Our dependence on nature to provide the materials for our consumption and our concern for the health of our planet sets us into an uneasy contradiction. For me, these images function as reflecting pools of our times.'
Burtynsky's images are beautiful so they draw people in, with the aim of making us want to understand more about what they are telling us. The images in his most recent project on water make us think about how humans are affecting water because of our need for it, altering it's flow and reshaping the earth. While some images clearly show human use of the land and water, others are very abstract
Landscape photographers have been trying to portray messages for years. Ansel Adams (1902-84) was an American landscape photographer and environmentalist, who has been called the father of landscape photography. During the 1930s, Adams began to use his photographs in the cause of wilderness preservation. He was inspired partly by the increasing desecration of Yosemite Valley by commercial development, including a pool hall, bowling alley, golf course, shops, and automobile traffic. He created the limited-edition book Sierra Nevada: The John Muir Trail in 1938, as part of the Sierra Club's efforts to secure the designation of Sequoia and Kings Canyon as national parks. This book and his testimony before Congress played a vital role in the success of the effort, and Congress designated the area as a National Park in 1940. (Reference: https://en.wikipedia.org/wiki/Ansel_Adams)
Mark Klett (1952-) is an American photographer who also photographs evidence of human interaction with the land, and uses beauty to invite us to reflect on what we are doing to the land. According to his website, he  is interested in making new works that respond to historic images; creating projects that explore relationships between time, change and perception; and exploring the language of photographic media through technology. Some of his recent work uses images to express duration or moments of time.
Timo Lieber is a London-based photographer, best known for his distinctive take on our world from above using aerial photography. According to his website, he is inspired by the environment and the interplay of elements that form some of nature's most incredible shapes and patterns. While many of Lieber's earlier works show the beauty of vast, untouched landscapes, ranging from the Arctic Circle to remote deserts, his current work explores the human interaction with nature and the complexity of its impact. His Thaw Exhibition aims to highlight the melting of the Greenland Ice cap, one of the most inaccessible places on earth, but which man is still managing to adversely affect.
Harry Callahan (1912-99) was an American photographer who is regarded as one of the most influential figures in post-war photography. He disregarded the limits of conventional landscapes to give equal focus to both broad perspectives and individual details. His work is grouped into three themes which he described in 1975 as 'Nature, Buildings and People'. Linking all three is his wife, Eleanor, who became his most photographed subject. (Reference: https://www.tate.org.uk/whats-on/tate-modern/display/harry-callahan)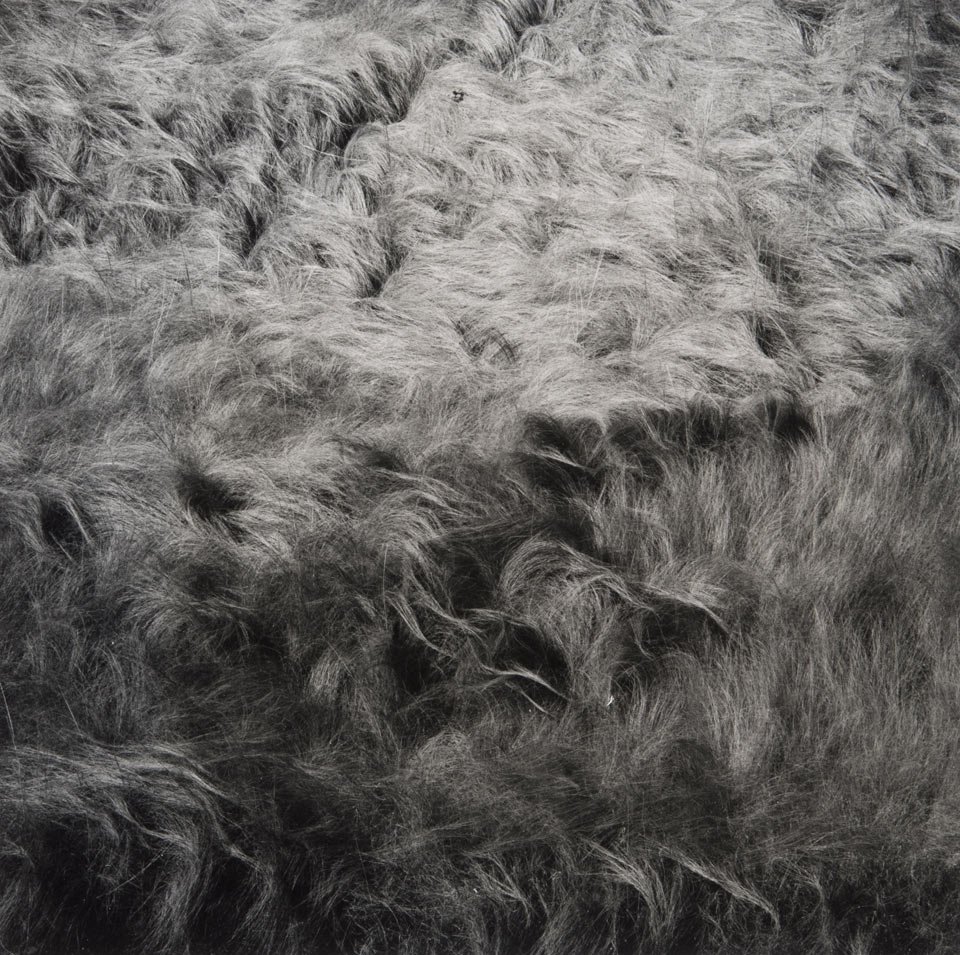 Stephen Shore (1947-) is an American photographer known for his images of banal scenes and objects in the United States, and for his pioneering use of colour in art photography. His books include Uncommon Places (1982) and American Surfaces (1999), photographs that he took on cross-country road trips in the 1970s. Along with others, especially William Eggleston, Shore is recognized as one of the leading photographers who established color photography as an art form. (Reference: https://en.wikipedia.org/wiki/Stephen_Shore)
Nadav Kander (1961-) is a London-based photographer, artist and director, known for his portraiture and landscapes. He is best known for his Yangtze – The Long River series, for which he never photographed further than twenty miles from the river itself. In the shadow of epic construction projects, he shows workers, fishermen, swimmers and a man washing his motorbike in the river. Dense architecture gives way to mountains in the upper reaches towards the river's Tibetan source, a sparsely populated area where the stream is mostly broken ice and just ankle deep. The photographs are dominated by immense architectural structures where humans are shown as small in their environment. Figures are dwarfed by landscapes of half completed bridges and colossal Western-style apartment blocks that are rapidly replacing traditional Chinese low-rise buildings and houseboats. (Reference: https://en.wikipedia.org/wiki/Nadav_Kander)
As I was researching some of the photographers above, particularly those who are working today, I thought how I can't travel or buy the equipment to take the images that they do. Pete Davies is a Welsh photographer whose images provide an insight into social, cultural and industrial history. Great Little Tin Sheds of Wales was his first major body of work after moving into the landscape from the city environment. This and some of his more recent works give me ideas for developing my own landscape photography.